FIVE MODULES - TEN TRANSFORMING DAYS - ONE REMARKABLE YEAR.
The Sustainable Faith School of Spiritual Direction is now growing at a phenomenal rate! What was once a small equipping ministry at Vineyard Central in Norwood (Cincinnati, Ohio) (USA) designed for raising up a handful of church leaders in spiritual direction has now become a multi-dimensional, cross-denominational ministry that rewards its two-year graduates with a certificate reflecting that the student has met the demanding requirements of most spiritual direction professional networks worldwide. One recent report has deemed Sustainable Faith as "the largest spiritual direction training group in North America!"
We invite you to prayerfully consider joining us for a Sustainable Faith Year-One Training Cohort in Spiritual Direction. A year-one experience offers participants an immersive, integrated and robust introduction to the ministry of spiritual direction. Through the combined experience of reading superb literature, engaging in individual and group exercises, paying close attention to one's life, practicing spiritual disciplines, receiving spiritual direction, and offering direction - all in a communal setting - students move toward competency as spiritual directors.
On Line Registration is Now Open: http://www.sustainablefaith.com/spiritual-direction/
Year One Cohort being held at a Retreat House in Cambridge Ontario
Nov. 24-25, 2017
Jan. 26-27, 2018
March 23-24, 2018
May 25-26, 2018
July 6-7, 2018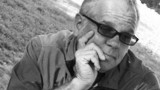 Teachers: Todd Long with Wayne & Sabrina MacQueen